Space heating and domestic hot water normally accounts for the most energy used at home and can make up over half of your annual energy bill.

Introduction

Making some simple changes and energy efficiency improvements in your home can make it more comfortable and cheaper to heat [and cool], and has the added benefit of reducing your impact on the environment. Many domestic energy efficiency improvements are cheap to install and will result in significant savings on your energy bills. Find out more on why it's important to save energy and carbon [link to why save energy page].

Recommendations

Here are our top ten low and no cost recommendations to save energy at home:

Turn down your heating by 1˚C: Turning down your thermostat by 1˚C can save around 8% of heating costs. In summer, increase your air conditioning by 1˚C can save 2-4% of cooling costs.



Keep your radiators clear: Avoid blocking radiators with furniture, such as sofas and shelves, or using them to dry clothes, as this absorbs a lot of the heat.

Install insulation on your hot water cylinder and pipes: Insulate hot water pipes and install a hot water cylinder jacket, and you will typically save enough energy to recoup the cost of this within three years.

Install draught proofing measures: Draughts can make a room feel much colder than it is, which encourages people to turn the heating up.

Switch off equipment: Ensure that your appliances are turned off at the wall rather than in standby mode to save up to £30 a year.



Use thermal curtains (or just heavy ones) during the colder months: Close them at dusk during the winter so heat doesn't escape through the windows.

Fit a shelf above the radiator to redirect heat: Fitting a shelf above the radiator to deflect the heat into the centre of the room rather than letting it drift straight up to the ceiling.

Use natural cooling: During the summer months, use natural cooling by opening windows overnight to make use of lower outside air temperatures.

Use blinds, shades and shutter during summer: If you use air conditioning, save energy by closing blinds and shades on south-facing windows during the hottest part of the day (11am – 3pm).

Replace old light bulbs with energy efficient bulbs: Switching to efficient light bulbs uses up to 80% less electricity than a standard bulb, but produces the same amount of light. LED bulbs can be found to fit almost all light fittings now and typically save up to 15 times their purchase cost over their lifetimes.

You can find more information about how to implement some of these measures below, as well as information on investment opportunities which have a higher cost.
Additional Information

Some energy saving measures require up-front investment in order to improve comfort conditions and reduce energy bills in your home. If you are able to upgrade your home, consider the low cost and higher cost options below. If you do not own your home, try talking to your landlord about making these small upgrades.


Increase levels of insulation


Many properties do not have the recommended levels of insulation installed. You can lose up to 40% of your heat through an uninsulated loft and around 25% through an uninsulated cavity wall. Insulation also helps to keep homes cool in summer when air conditioning is being used.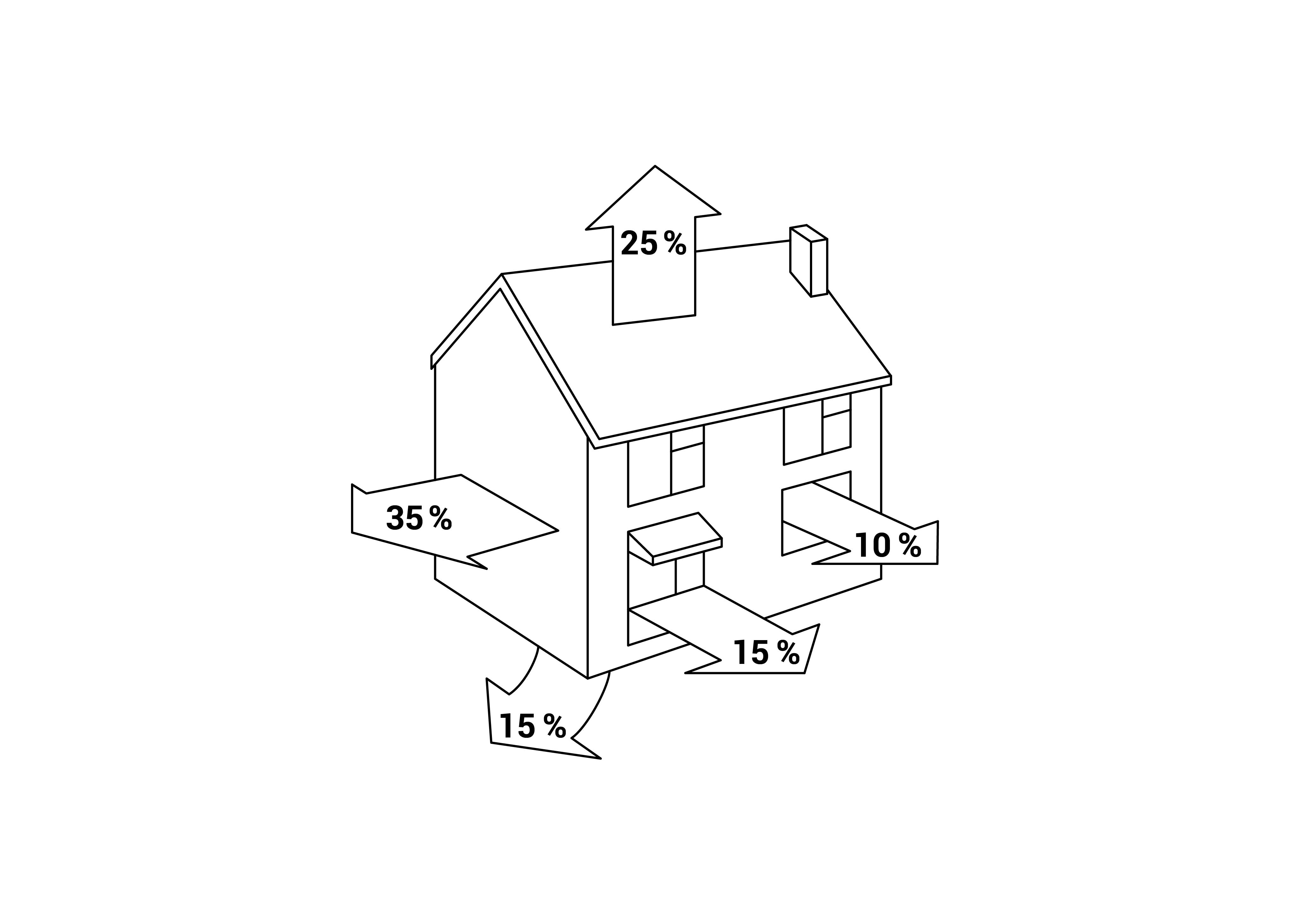 Maximising Energy Saving at home
If you don't have cavity walls it is possible to reduce heat loss through solid walls by insulating them on the inside or the outside. An insulation surveyor can determine the type of walls and the level of insulation that you need in your property. Some utilities and national and local governments run incentive schemes offering discounted insulation, to encourage take up of this energy efficiency measure. Installing insulation can greatly help to reduce your home's energy loss and your fuel bills.


Install draught proofing measures


Draughts occur where there are unwanted gaps in the construction of your home, and where openings are left uncovered. They are common by windows, external doors, loft hatches and chimneys. You can hire a professional to draught proof your home for you, or you can buy draught excluders and install them yourself. If you choose the DIY approach be careful in areas that need good ventilation, such as open fireplaces or open flues and rooms where a lot of moisture is produced, such as kitchens, bathrooms and utility rooms.
Replace light bulbs
You can replace light bulbs once they have stopped working or before they have reached their end of life, to make this a very low investment cost. Light Emitting Diodes (LEDs) and Compact Fluorescent Lights (CFLs) are low energy lights. They use up to 80 per cent less electricity than a standard bulb, but produce the same amount of light. A typical CFL or LED bulb costs between £5-7, only £2-3 more than less efficient alternatives, such as a halogen bulb.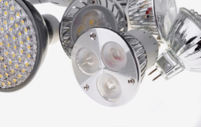 LED lights

Install secondary glazing


Many homes still have single glazed windows, allowing heat to escape in winter and heat gains in summers. Secondary glazing can be attached to a window frame on the inside of single glazed windows to help reduce heat loss and heat gain. This can be sealed glazed openable units or more temporary perspex units that can be removed when not required. It is important to consider ventilation when installing secondary glazing.
A DIY alternative to glazing is window film. This is a polycarbonate sheet that can be fitted internally onto glass surfaces such as conservatory roofs or skylights. It provides insulation whilst allowing light in.


Install an efficient central heating system with controls


Replacing your old boiler with a new, high efficiency condensing boiler with the correct heating controls can make a huge difference to your heating bills over time. A significant proportion of CO2 emissions from your home are due to your heating and hot water, therefore a high efficiency condensing boiler will significantly cut your fuel bills and your home's carbon dioxide emissions.
The more control you have of your heating system the better. A programmer and room thermostat should be installed to ensure the boiler switches off when no heat is required. These controllers reduce the amount of energy a boiler uses by ensuring it is not providing heat to areas at times when it is not required. Thermostatic radiator valves (TRVs) are a useful addition to the room thermostat, allowing temperature of each room to be controlled to suit individual needs, adding to comfort and reducing fuel bills.


Domestic appliances


As well as ensuring that electrical appliances are turned off at the plug when you're not using them, you can also consider energy efficiency ratings when purchasing domestic appliances, such as washing machines, televisions, refrigerators and personal computers. An energy saving product uses less energy and therefore has less of an environmental impact, as well as being cheaper to run.
| | | |
| --- | --- | --- |
| | | |
| Look for the EU energy label rating when buying home appliances | Look for the Energy Star label when buying laptops, phones and other office equipment for use at home | Look for the European Ecolabel, to find products that go beyond energy efficiency to meet strict environmental criteria |
See the tools and resources on the right hand panel to learn more about saving energy at home.